Congratulations Beneficiary,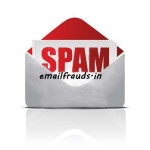 GOOGLE GMAIL INTERNATIONAL PROMOTIONS.
P.O.BOX 1010, LIVERPOOL L170NL, UNITED KINGDOM.
FROM THE DESK OF HARRY COLE.
Congratulations Beneficiary,
We are pleased to inform you of the result of the just concluded annual final draws of Google Gmail/Rediffmail draws was conducted from an exclusive list of 47,000,000. E-mail addresses of individual and corporate bodies picked by an advanced automated random computer ballot search from the internet as part of our international promotions program which was conducted this year.
No tickets were sold. Among the millions that subscribed to Gmail, Rediffmail and various Microsoft window users.
After this automated computer ballot, your e-mail address attached to Batch Number: 074/05/ZY369 drew the Winning Number: WZ554/30 which consequently emerged you as one of the lucky winners in this category.
You have therefore been approved for a lump sum payout of Five Hundred Thousand Great British Pound Starlings Ј500,000.00GBP).
You are advice to provide following information for urgent claim:
1.FULL NAMES:
2.HOUSE ADDRESS: .
3.OCCUPATION :
4Sex:
5.AGE:
6.TELEPHONE NUMBER:
7.Country:
8.State:
Payment Release Officer Details Below.
*****************************
Payment Officer: Harry Cole
Phone Number: +448719154975
Email: [email protected]
Senders Details :