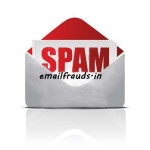 Allow me to inform you of my desire of going into business relationship with you, My name is Emmanuel master Prosper the only Son of the late Mr. and Mrs. Emmanuel Onyekerem I'm 17 years old My father was a very wealthy cocoa merchant in all Ivory Coast in West Africa.
My father was shot during the political crisis in Ivory Coast in 2011 and he was rushed to the hospital, but he survived not shot the gun and died before his death he told me that he deposited the sum of (USD $ 12.3 TWELVE MILLION THREE HUNDRED thousand dollars) in a security company here in Accra Ghana, which he duly registered as a family in a trunk box and with the security, because he does not want the security to know the contents of the box strain for the safety of the money.

I want you to help me secure this my legacy of my late father and my deceased father foreign business partner because my mother died when I was four. Too you know help me come over to your country to continue my education while you help me to invest in a good business for me the money.
I have gone for the security and confirms the deposit and now I'm here in Ghana for the release of the box tribe to you. I will reimburse 30% of this money if you help me secure this box from the security company here. I hope you will not betray I have about you, the confidence because this money is my only remaining hope in this life.
I can assure you that there is no risk involve the money is my inheritance from my deceased father.
I'm waiting to hear from you.
Prosper Emmanuel
Guten Tag Herr
Senders Details :
| | |
| --- | --- |
| from: |  Master Prosper Emmanuel <[email protected]> |
| to: | |
| date: |  Wed, Sep 25, 2013 at 2:39 AM |
| subject: |  From Master Prosper Emmanuel Ghana in West Africa‏‏ |
| mailed-by: |  outlook.com |