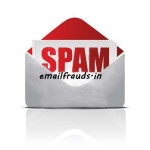 Immediate employment opportunities in Doran contractors Limited CANADA.
Doran has built a reputation of being one of Eastern Ontario's most trusted
builders due in large part to the quality of our people. Doran is always
looking for exceptional candidates who are passionate about their work.
We are seeking to recruit competent, committed, and self-motivated individuals
for the following position.
Construction managers • Environmental Experts • Office assistants • Civil
Engineers •Machine Operators • Service Technicians •Facility Maintenance•
Mechanical Engineers• Technical Design Engineers• Welding and fabrication
Experts •Petroleum Product sales Marketers •Administrative executives • Project
managers • Construction and Installation experts, etc.
EMPLOYMENT ENTITLEMENTS AND BENEFITS:
-Net Monthly salary after Tax: $8,350 USD.-Life Insurance-Paid Vacation benefit-
Regular training and promotion-Study Scholarship to one child of each Employee-
Medical care and accommodation for full time employees-Pension and Gratuity
JOB OFFER STATUS:
We offer-full time and part-time.
If you are interested in working with our group of construction professionals,
please send your resume to [email protected]
Only shortlisted candidates for Employment will receive our online interview
questions for consideration.
If you are a foreign applicant do not apply without Educational certificates and
International passport.
Note: Capable and Interested Candidates are to E-mail resumes and details of
experiences to:-
EMAIL: [email protected]
Regards,
Robert Becks.
Human Resource Manager.
DORAN CONTRACTORS LIMITED
3187 Albion Rd South, Ottawa Canada.ONK1V 8Y3.
Tel: +1-407-442-6125
Website: http://www.doran.ca
This is a Fake Job Message ; Please Don't Respond to them.