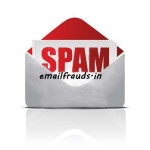 UNITED KINGDOM IN COLABRATION WITH GOLD MINING COMPANY. INTERNATIONAL PROMOTIONS/PRIZE AWARD MILLION INT & NATIONAL LOTTERY PROMOTION OUAGADOUGOU BURKINA FASO,12th AVENUE KWAME NKRUMAH 01 BP.
VISIT THE WEBSITE(www.acculotto.com).
WINNER i WINNER ii WINNER iii
We are pleased to inform you of the result of the INTERNATIONAL POOLS LOTTERY RAFFLE DRAW International programs held on the (06nd OF SEPTEMBER 2013). Your e-mail address was attached to the following.
Ticket Number: 6325698-44596-222
Serial Number: 410-32659
Draw lucky Numbers: 4014-236985744-596
Which consequently won in the 2nd category, you have therefore been approved for lump sum payment of ( $2.5 Two Million Five Hundred Thousand Dollars )
!!!CONGRATULATIONS!!!
Due to mix up of some numbers
and names, we ask that you keep your wining information confidential until your claim has been processed and your money Converted into atm visa card.This is part of our security protocols to avoid double claiming and unwarranted abuse of this program by some participants, All participants were selected through a computer ballot system drawn from over 20,000 company and 30,000, individual's email addresses from all over the world. For your information on how you will start processing and received of your wining prize through atm visa card to your designated address of your choice.
Fill this CLAIMING RELEASE FORM bellow and send it immediately to paying bank, ecobank of burkina faso to bank manager, MR .ADAMS SMITH. e-mail Address stated bellow.for due processing of your prize atm visa card to a designated address of your choice to this e- mails stated below:
ECOBANK BURKINA FASO BRANCH/ PAYING PRIZE GIVING AWARD 20TH.PETY PARIS AVENUE, OUAGADOUGOU,BURKINA-FASO.
BANK MANAGER: MR. ADAMS SMITH.
Email: [email protected]
(1) YOUR FULL NAME:
(2) CONTACT ADDRESS:
(3) SEX:
(4) AGE:
(5) MARITAL STATUS:
(6) OCCUPATION:
(7) COUNTRY:
(8) PHONE NUMBER:
(9) YOUR PASSPORT PHOTO:
NOTE: In order to avoid unnecessary delays and complications, Remember,all prize money must be claimed not later than (12th OF SEPTEMBER 2013).After this duration,all funds will be returned to the Ministry of Economic Affairs as unclaimed.Furthermore, should there be any change of your address, do inform your paying bank as soon as possible.
Congratulations again from all our staff and thank you for being part of our promotions program.
We wish you continued good fortunes.
Best regards.
The Management,
Lottery Organisation.
Senders Details are as follows :
Winners [email protected] via yahoo.com
| | |
| --- | --- |
| from: |  Winners <[email protected]> via yahoo.com |
| reply-to: |  [email protected] |
| to: | |
| date: |  Fri, Sep 6, 2013 at 7:30 PM |
| subject: |  DEAR LUCKY WINNER !!!CONGRATULATIONS!!!‏‏‏‏‏‏‏‏‏‏‏‏‏‏‏‏ |
| mailed-by: |  yahoo.com |
| signed-by: |  yahoo.com |