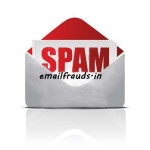 Good Day to whom it may concern
I am Mrs. Jyoti Appanah, I am a citizen of India, precisely from a state
called Assam. But i got married to Mr. Walter Robert a citizen of
Mauritius.
We both live happily in Port Louis. The capital city of Mauritius.
My husband worked with Chevron/Texaco in United Kingdom for twenty
Years before he died in the year 2003. Because of the love he have for me
And our only son he deposited the sum of Ј 17.5 Million (Seventeen
Million
Five Hundred Thousand Great British Pounds) with the Central Bank of India
(RBI). For his future benefit been the only child.
With tears on my eyes, Pains and sorrows i say to you that my son was
poisoned by his friends that are jealous of him because he came from a
wealthy home.
I have been suffering from cancerous ailment. Recently, my Doctor told me
that I have limited days to live due to the stroke and cancerous problems
I am suffering from.
I have decided to donate this funds to you and want you to use my husbands
effort to fund the upkeep of widows and charities worldwide.If you are a
trusted person please kindly contact my lawyer, with your information's
Full Names
Residential
Address
City
State
Country
Nationality
Sex
Age
Marital Status
Email address
Fax Number
Cell Number
Occupation
Email me at [email protected]
The Online Account details will be given to you, this will enable you view
and access the Online Account.
Sincerely
Senders Details :