AMERICAN SEAFOODS COMPANY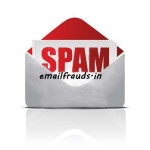 Address: Marketplace Tower 2025 First Avenue, Suite 900 Seattle, WA 98121 Email: [email protected]
For all employment inquiries please call:
+1 (205) 238-7407
ATTENTION JOB SEEKER,
THIS IS TO INFORM YOU THAT WE HAVE JOB OPENING AT AMERICAN SEAFOODS COMPANY. INTERESTED CANDIDATES ARE ADVICE TO SEND HIS OR HER C.V/RESUME TO: EMAIL:
OPENING JOBS ARE LISTED BELOW:
ACCOUNT DEPARTMENT
CHEFS
CLEANER
COMPUTER OPERATORS
DEPUTY MANAGER
DRIVERS MEDICAL
ATTENDANT
RECEPTIONIST RESERVATION
DESK SALES IN THE BAR
CHIEF SECURITY
ENGINEERS
WAITER ADMINISTRATOR
HOUSE KEEPING
SALES EXECUTIVE
EXECUTIVE HOUSE KEEPER
ASSISTANT EXECUTIVE
HOUSEKEEPER FRONT OFFICE ETC
E-MAIL YOUR C.V/RESUME TO:
ENTITLEMENT, BENEFITS AND PACKAGES:
. Quality single or family housing accommodation in company community
. Free medical/dental care for employee and family.
. Excellent educational assistance benefits with family status employment.
. Personal effects shipment and excess baggage allowances.
. Full access to some of the finest and social recreational facilities
. Official vehicle/Maximum security in work environment and housing community
JOB STATUS: Full-Time/contract we offer $55 per hour and you will work for 8 hours per day and also there is a chance for overtime if you have the strength.
Yours Sincerely
AMERICAN SEAFOODS COMPANY
| | |
| --- | --- |
| from: |  AMERICA SEAFOOD COMPANY <[email protected]> via na01-bl2-obe.outbound.protection.outlook.com |
| reply-to: |  [email protected] |
| to: |  Recipients <[email protected]> |
| date: |  Sat, Sep 7, 2013 at 7:42 AM |
| subject: |  business proposal |
| mailed-by: |  na01-bl2-obe.outbound.protection.outlook.com |