request your assistance in transferring the sum of $11.500.000 into your account
Posted on 18:14, January 9th, 2018 by
emailfrauds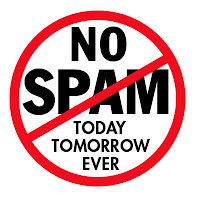 From The Desk of Mr. Mathew Compaore
Managing Director of
Coris Bank International Burkina-Faso.
Attention: Dear Friend,
I am Mr. Mathew Compaore, Working at Coris Bank International (CBI) Burkina Faso as the managing director during our last banking audits we discovered an abandoned account belongs to one of our deceased customer, late Dr. Walid Ahmed Juffali, a billionaire Saudi businessman.
Meanwhile, before i contacted you i have done personal investigation in locating any of his relatives who knows about the account, but i came out unsuccessful. I am writing to request your assistance in transferring the sum of $11.500.000.00 (Eleven million Five Hundred Thousand United States dollars) into your account.
I decided to contact you to act as his foreign business partner so that my bank will accord you the recognition and have the fund transfer into your account. More details information will be forwarded to you to breakdown explaining comprehensively what require of you.
however i will give you full details on how the business will be executed and also note that you will have 30% of the above mentioned if you agree to handle this business with me while 60% will be for me and 10% for any expenses that may arise on the process.
I am expecting to read from you soon.
Best Regards
Mr. Mathew Compaore
Managing Director
from:

Mathew Compaore

 [email protected]

to:

date:

9 January 2018 at 12:28

subject:

From The Desk of Mr. Mathew Compaore

mailed-by:

aol.com

Signed by:

mx.aol.com